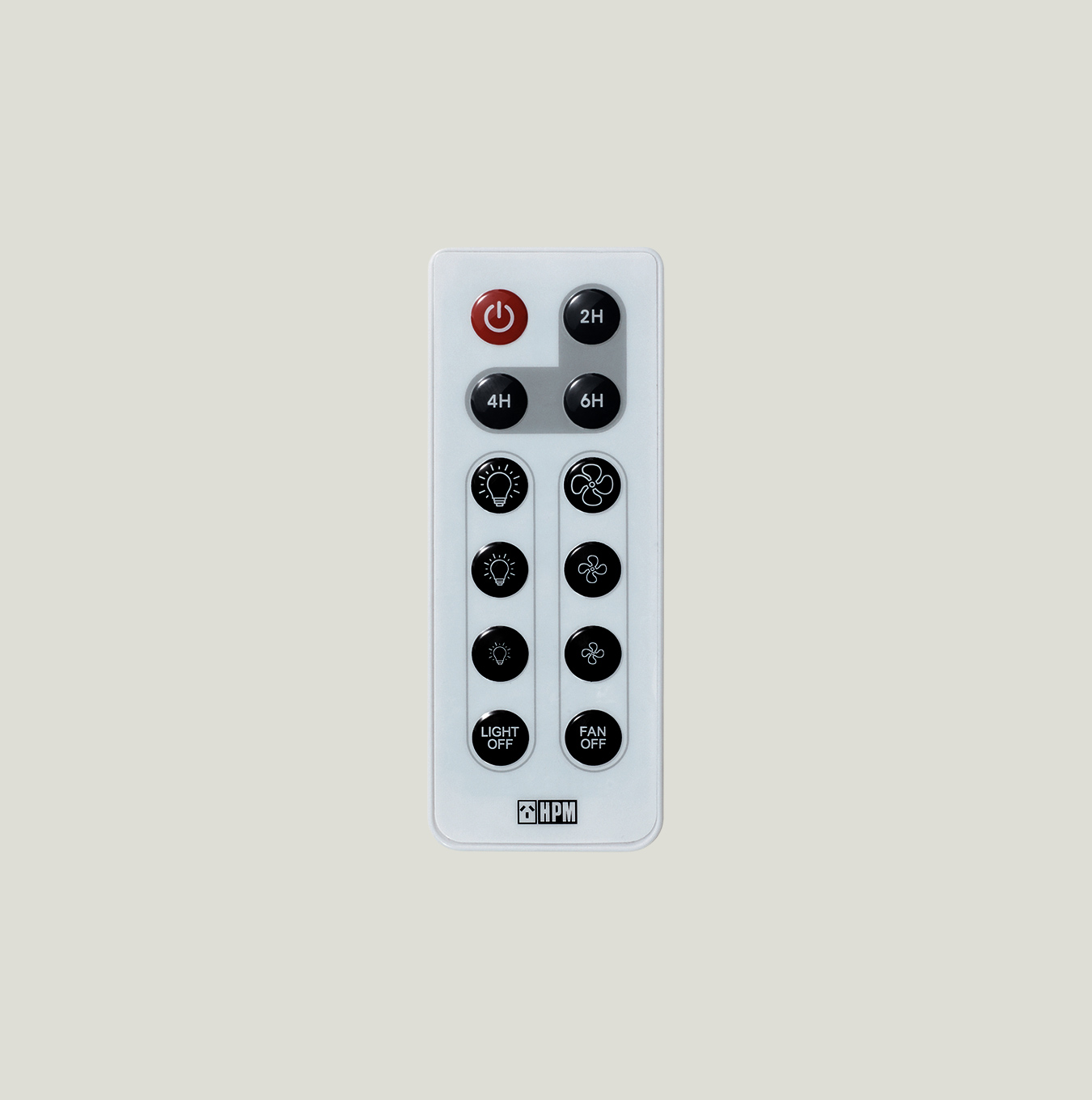 Ceiling Fans
Remote Controls
Forget the hassle of getting out of bed to turn the fan on, off, or adjust the speed. Keep a remote control by your bedside and stay comfortable, longer.
View Specifications
Detection range: 10m
Adjustable fan speed: Low - Med - High
Dimmable light (requires dimmable lamp): Low - Med - High
Adjustable time delay (hours): 2H - 4H - 6H
Nominal voltage: 230-240V a.c.
Stand-by power consumption: <0.5W
Command technology: Infra-red
Battery: 3V-CR2025
Size: 87mmH x 34mmW
Compatibility: HPM CF series ceiling fans